Mid-Michigan Cat Rescue
Every cat deserves a loving home and we are dedicated to helping them find their perfect family!
Urgent Call for Help!
July 2019
Mid-Michigan Cat Rescue is in a unique and exciting position to purchase and own life saving equipment that would make a huge impact in saving and improving the lives of all the felines coming through our care. The equipment will massively help in increasing quality of life and minimizing suffering for cats other rescues would turn away.
Our goal is $19,000 as a good faith payment towards our initial purchase of this medical equipment. To make it happen we're requesting fully tax-deductible donations from you, our supporters and fellow animal lovers. Your support has enabled us in the past to home thousands of cats and care for many more that have had a difficult time finding a place to call home. I am imploring you to take this opportunity to help advance MMCR's overall mission to assist people along with animals who need our expertise.
MMCR is often focused on a population of cats that many rescues or shelters would not have the financial ability, time or expertise to help and home. This includes blind cats, amputations and hospice care just to name a few. We help give these cats a chance at quality of life.
As many of you know, I have been fighting cancer for over 2 years but through it all MMCR has continued our mission to help home and care for cats. Now my cancer is in full remission! It has been one of the most challenging experiences of my life but I am ready to move strongly forward.
Remember I'm always here for you and would like to speak to you if you have any questions or suggestions to help in this miraculous goal. We want to start the process NOW, so please strongly consider a tax deductible donation ASAP with PayPal, which allows us to immediately know what funds are coming in.
Your help is the lifeblood of Mid Michigan Cat Rescue. I put my trust in you to be able to help cats that nobody else can help. I have been given a gift to understand their needs to physically, emotionally and spiritually heal them. That you trust in me now gives me great support in knowing that there are people that care deeply just as I do. This is my personal message to you. I believe in you, you are all part of the MMCR family.
Footprints in the sand. Always giving.
Sarah Vicary, Director, MMCR
Saving Kitty Lives in Georgia
November 2018
Last week we received an email that there are 30+ kittens on death row at a shelter in Georgia. The email was from a volunteer at another rescue who is driving to Georgia and will bring back however many cats she could find rescues to take. We put a plea out on our Facebook page to raise donations to help with medical costs as every cat will need vet work before being available for adoption. We got such a great response that we actually emptied the Georgia shelter of all 92 cats and kittens they were housing. Now, the cages are empty! Around 12:45 am Sunday morning, 11/18/2018, all 92 cats arrived to start their new lives at MMCR.
Now, just because the kitties are safe doesn't mean this is over. The next phase is starting. They will need meds and loving care before they are ready for adoption.
We are asking for $75 donations to sponsor a kitty or $25 donations to help with emergency medical costs for sick kitties. You can PayPal your donation to sarahvicary@yahoo.com or if you are on a computer follow the link on our website.
You could also sign up to volunteer as we desperately need volunteers now and in the upcoming weeks at our Albion location Monday through Sunday 9-6. Here's just a few of the things that Sarah needs help with: records, cage care, medical, making doxy mixture, tags, brushing, washing dishes, laundry, washing floors, etc. And, anyone can help with dishes & laundry. Fill out a volunteer app and email it to volunteer@midmichigancatrescue.org. Please put NEW VOLUNTEER FOR GEORGIA RESCUE in the subject line so we know to process right away.
And you can help by adopting — we went into this rescue with already 150 cats in our program looking for their furever home. If you sponsor a Georgia kitty, you can receive 50% off the adoption fee when it is healthy and ready to be adopted
UPDATE TIME!! All of our New kitties got their faces washed yesterday, larger cages got set up for some, medications got started & some kittens had to start bottle feedings. Everyone is adjusting & now a part of the MMCR family where not only are they off death row but we will take a lifetime commitment to care for them, love them & help them find a furever home. Everyone is already starting to look better but we are excited to watch them grow & get to know each personality which is what helps us match them into the perfect home
Thank you to everyone who has donated & volunteered so far. This rescue has only just begun and we still have a lot ahead of us but we know we can do it with amazing volunteers & supporters on our side!!
Please check our Facebook page for updates.
Newborn Kittens!
April 2018
It's that time of year again... Kitten season and we have our first newborns here in Albion! If you remember the mom we trapped out in Dimondale, well, she was pregnant and last week she gave birth to five very plump hungry buff and orange kittens! Everyone is doing well!
Thank you Zeta Theta Omega!
December 2017
Several members from Zeta Theta Omega spent a few hours assisting with chores at the MMCR Albion House. We each got a chance to utilize our skills in order to help out; together we cleaned cages, did laundry, performed office and clerical work, sorted cat treats, administered medications, and of course socialized the cats and kittens! While volunteering, we were able to interact with the wonderful cats at the Albion House, while learning all about their personalities and the MMCR organization as a whole. Our members had a great time being involved in such a great cause, and are excitedly planning a donation drive for the kitties!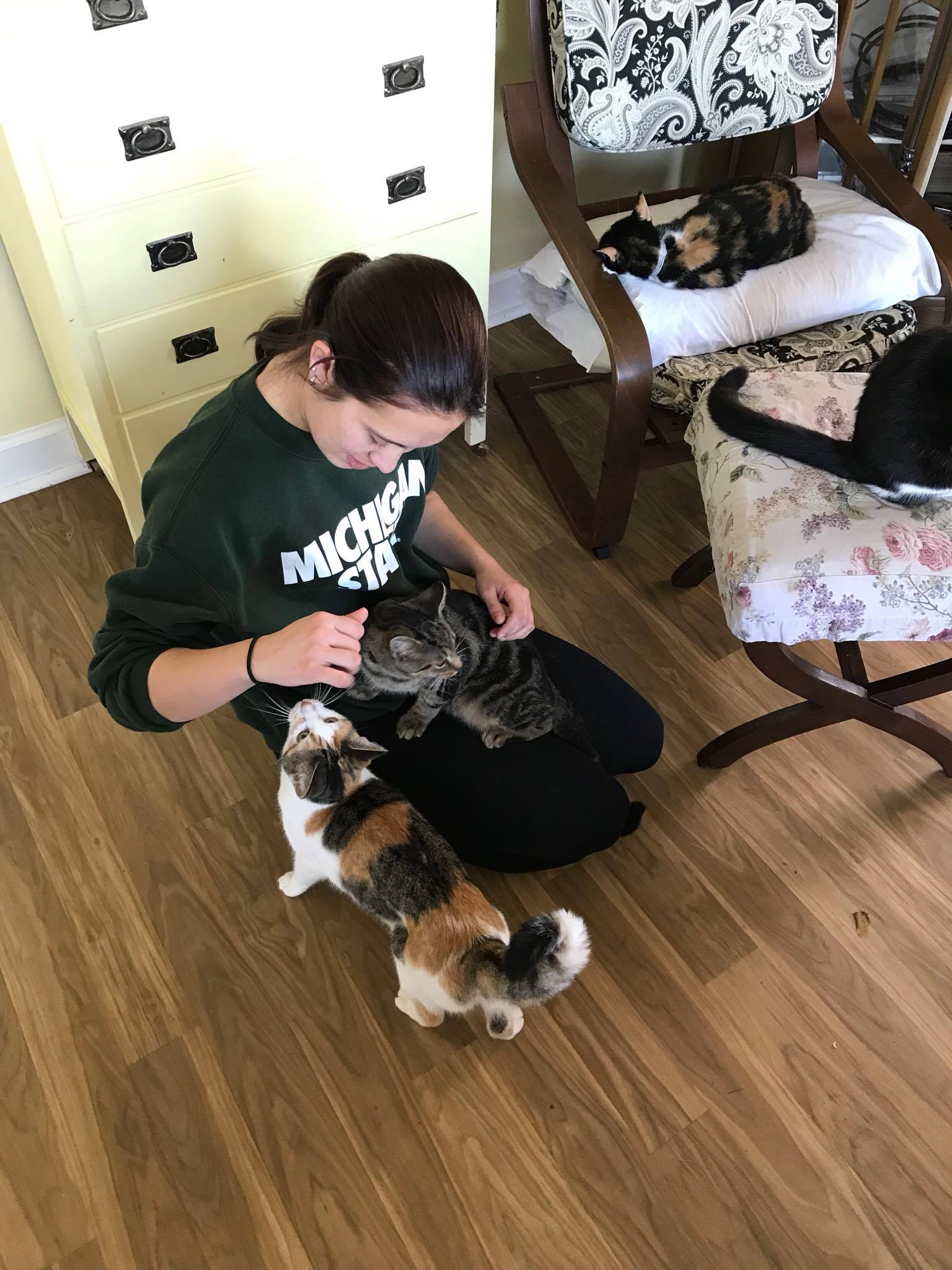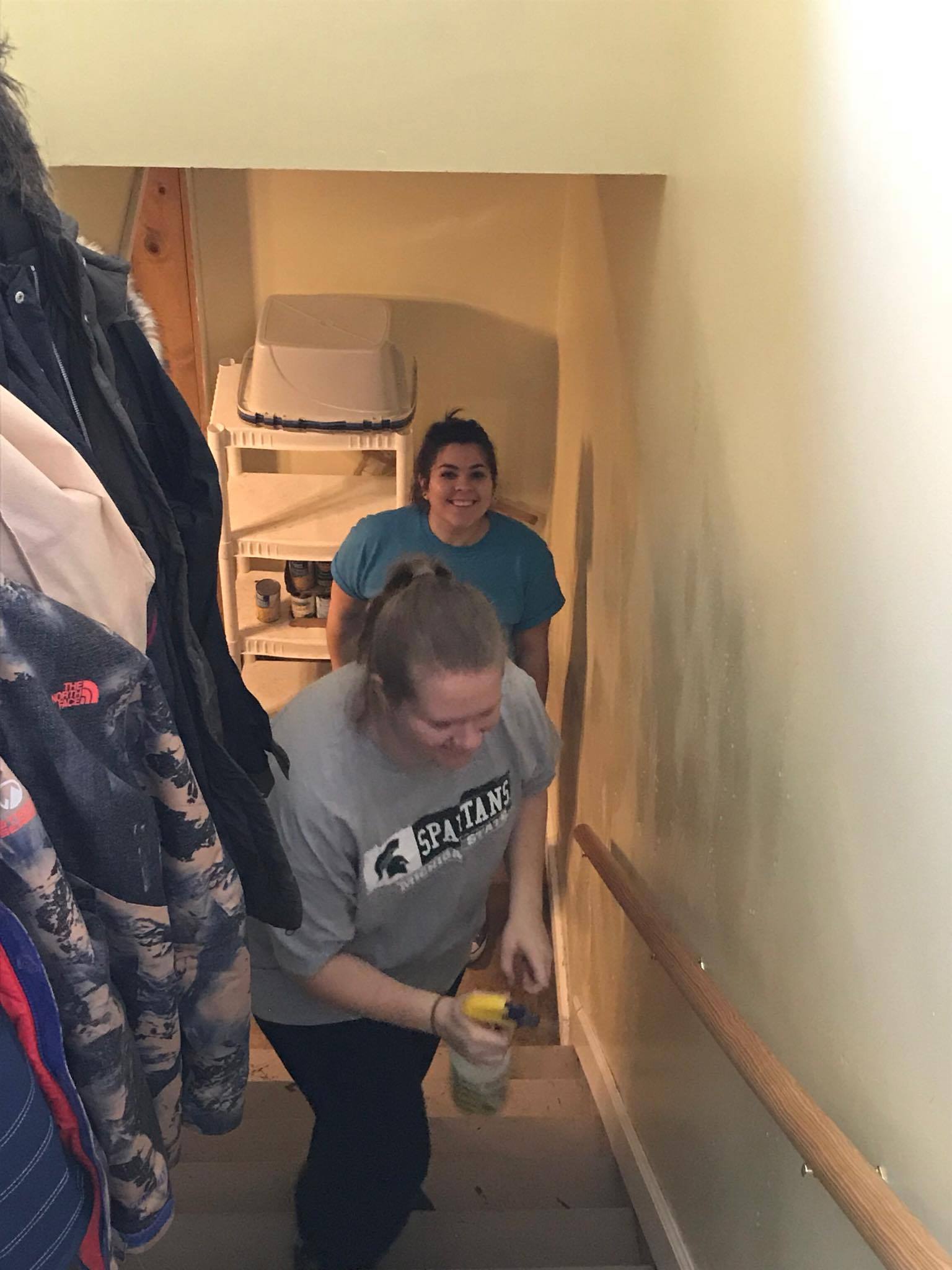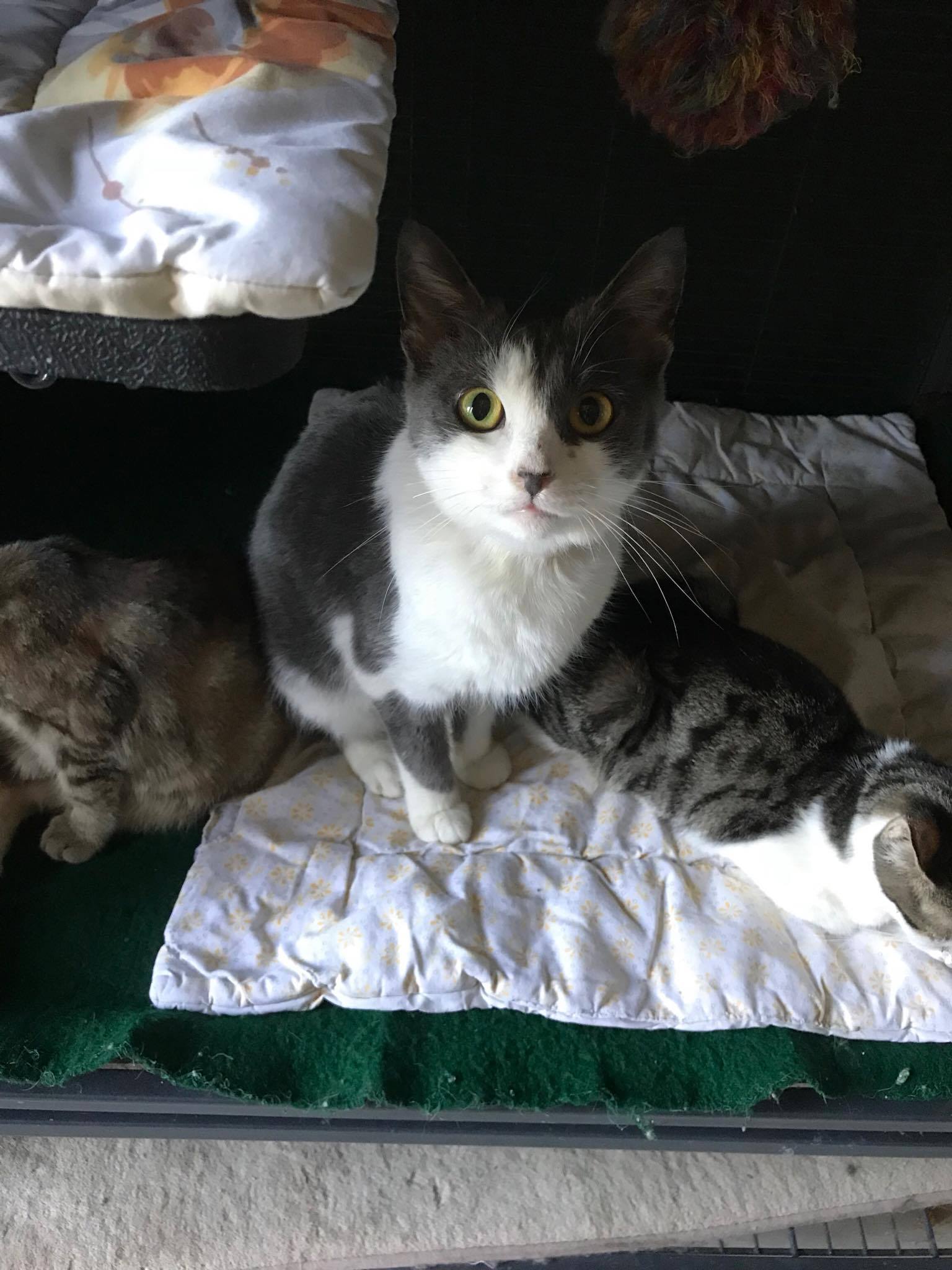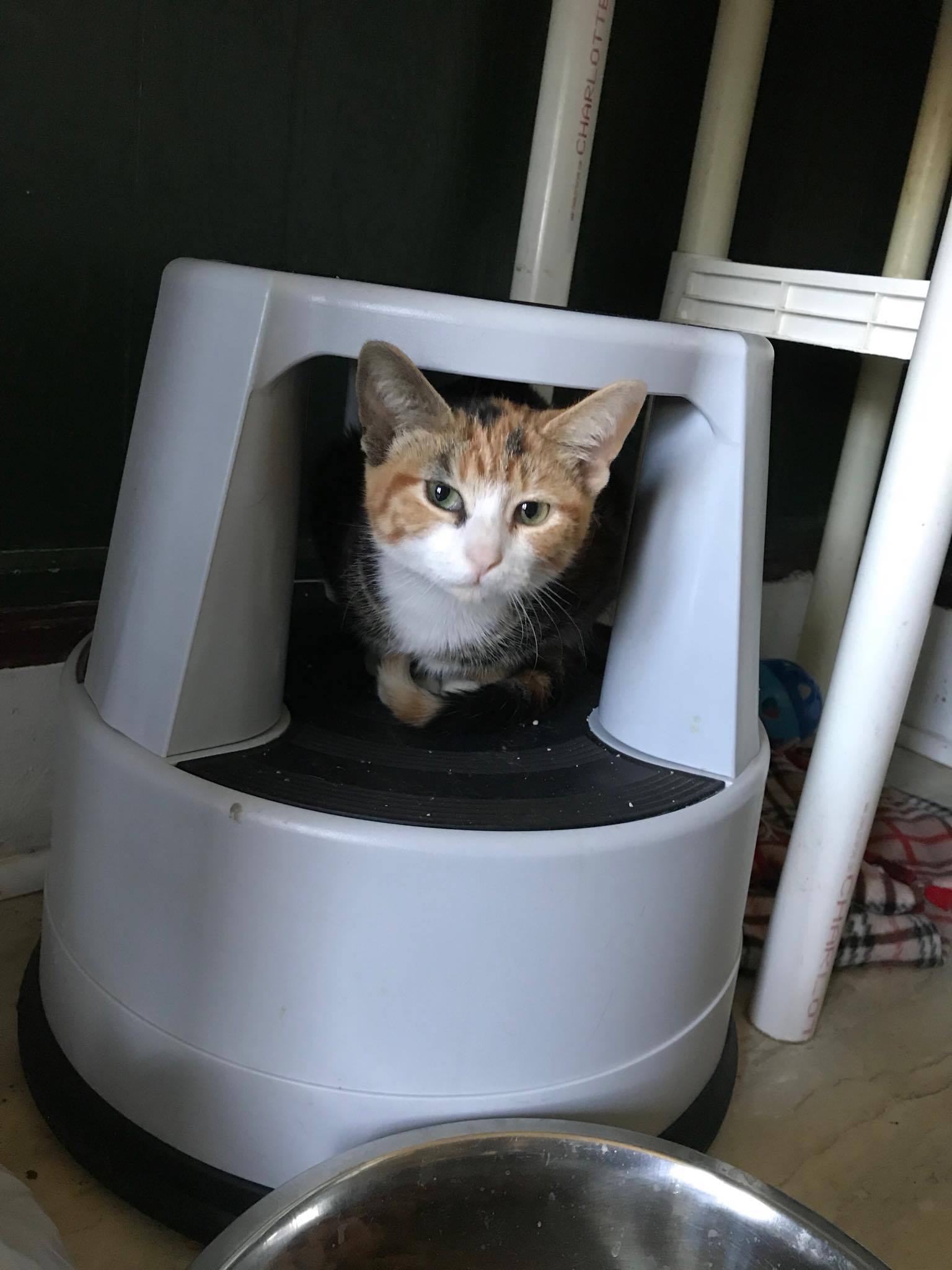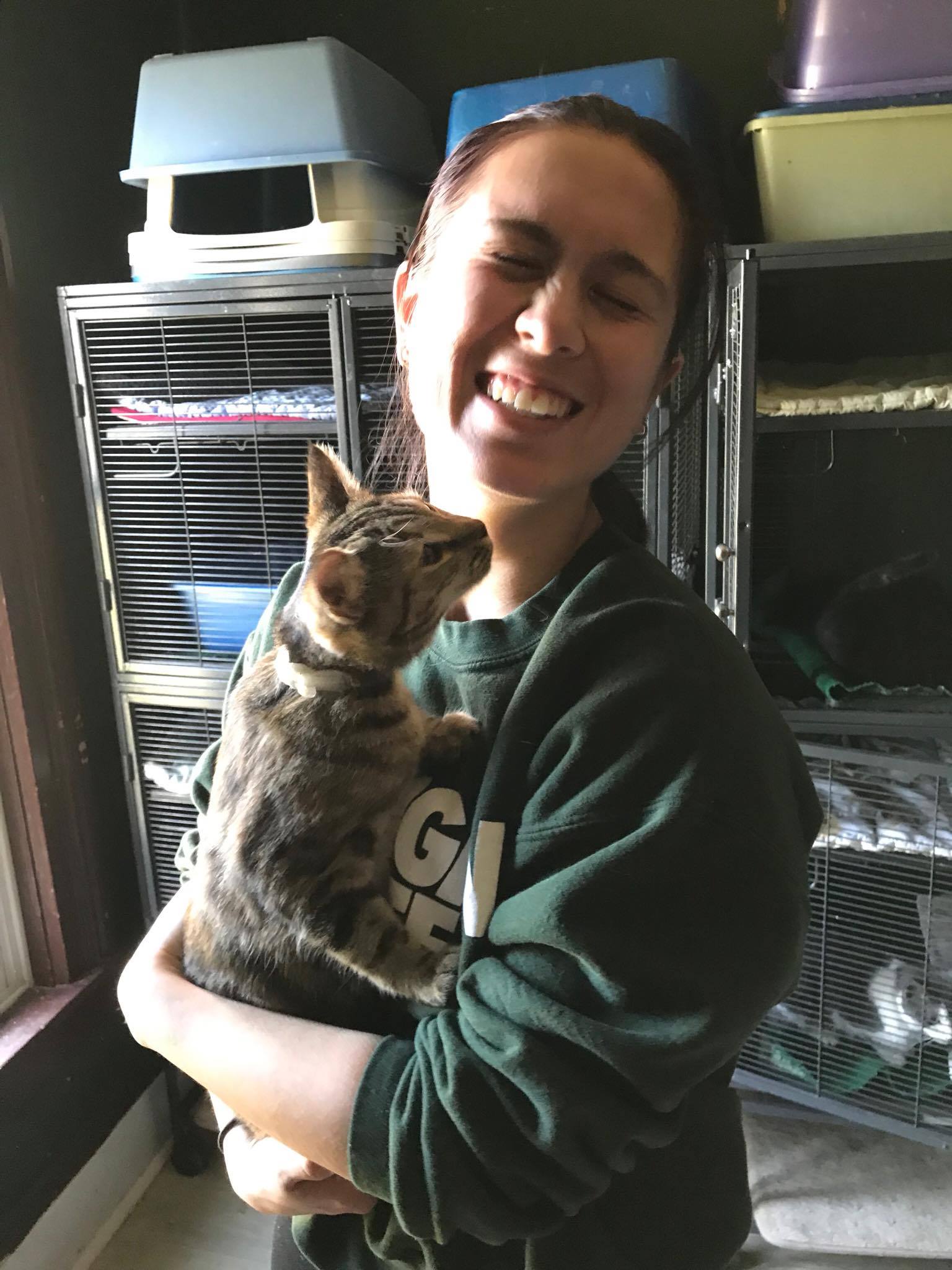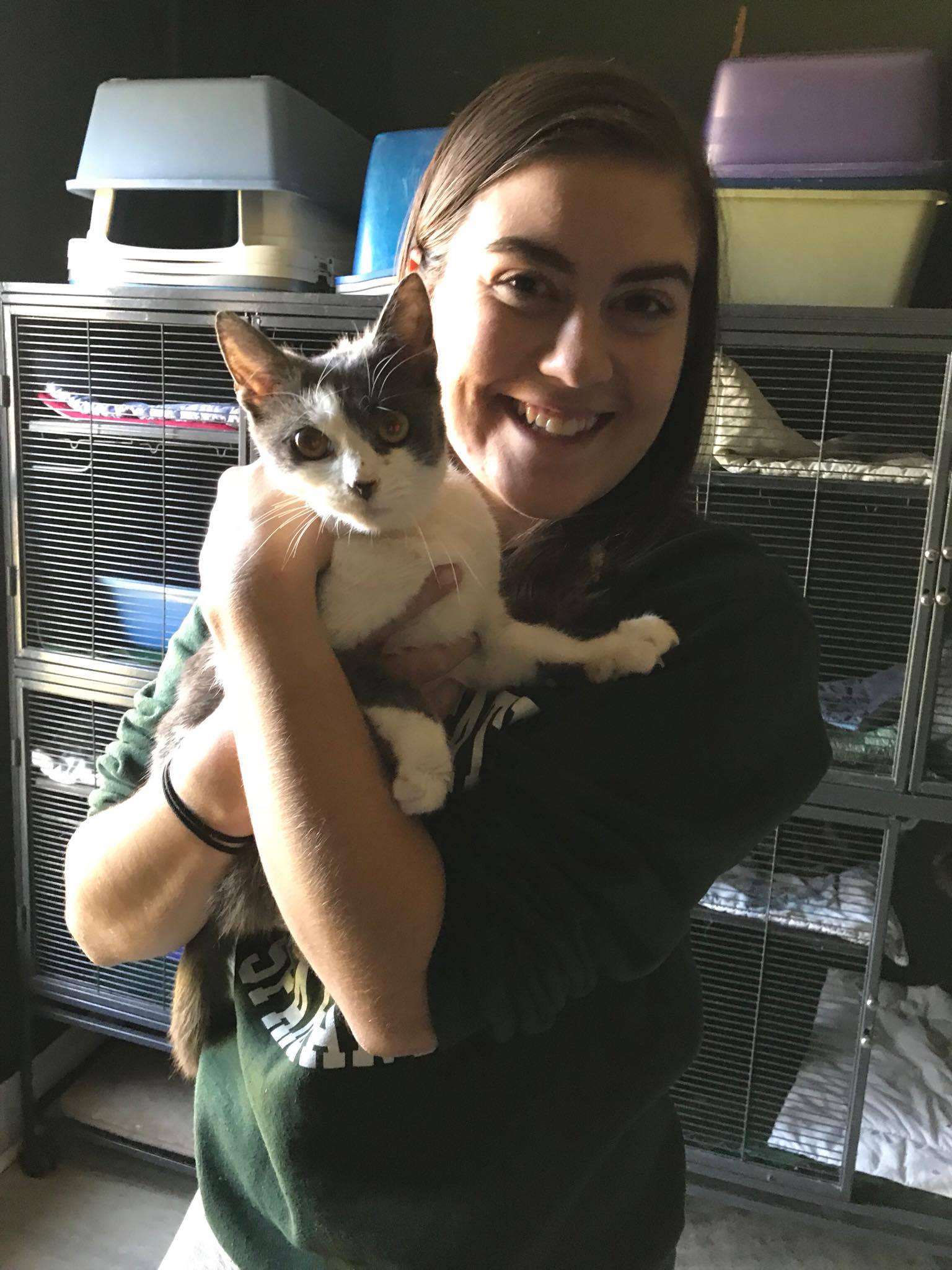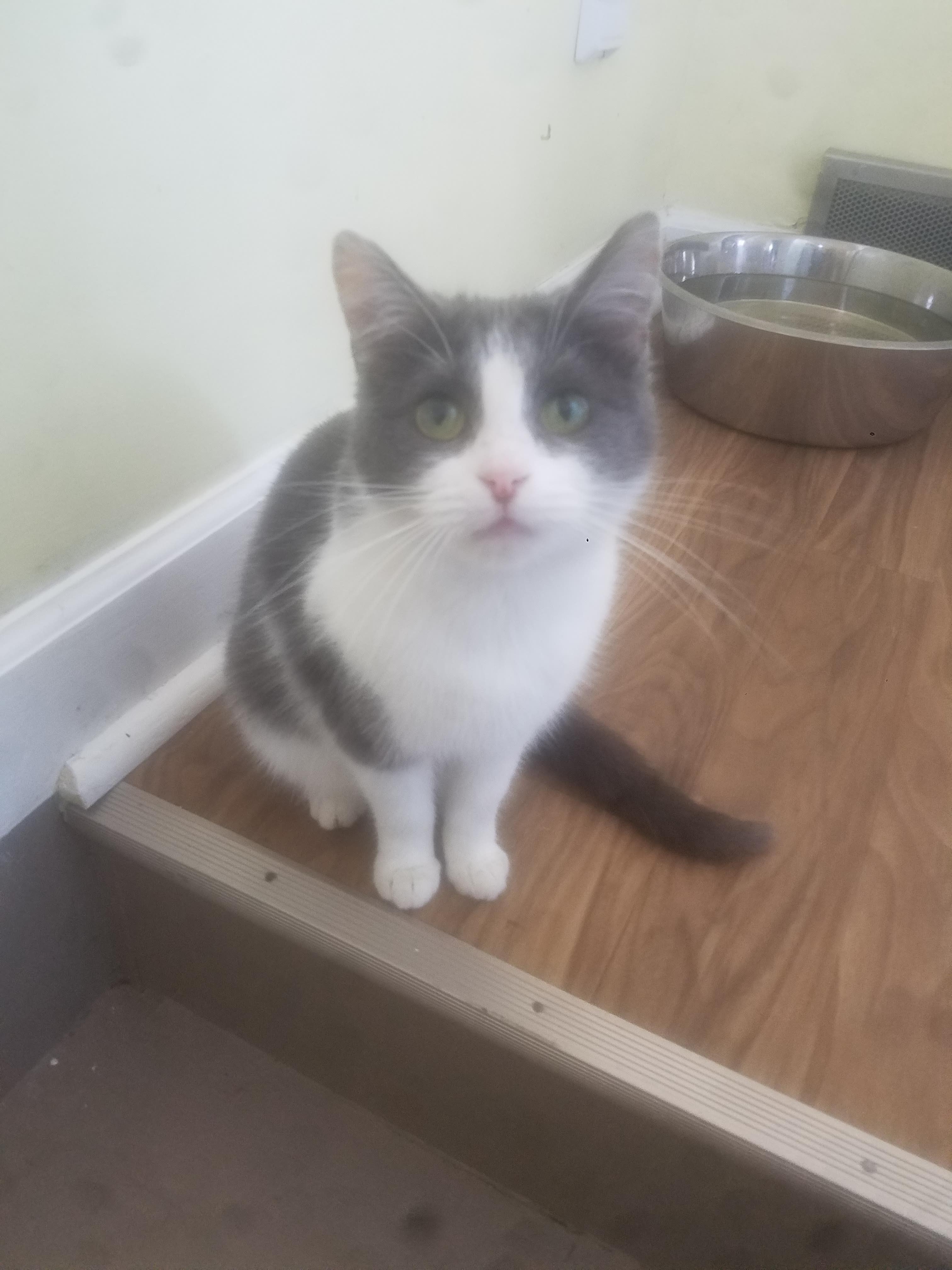 Next Adoption Event
Our adoption events are currently taking place by appointment at either our Dimondale or Albion location. Please contact us by email with questions or to arrange a meet and greet!
Adopt
The adoption process is simple and easy. Download one of our adoption forms and bring it in or come visit one of our adoption events and we can help you fill it out there!
Donate
MMCR Relies on your donations to continue its work. Please consider donating now and help to save the life of kittens in need! (We accept paypal or check by mail)